We Love to SUP, but even the best athletes need a break. So while SUPing Wonderland for several days in a row, here are some Other Activities that will make taking those breaks a pleasure!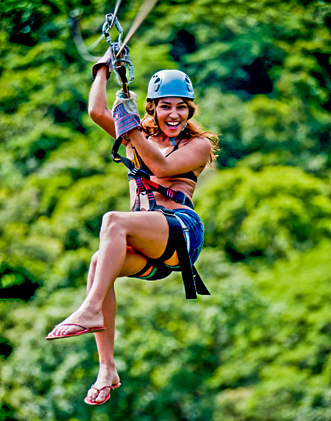 There are many activities for you to pursue and enjoy here in Costa Rica.
We have come up with a list of "other activities" from which we include 1optional activity for free with your Costa Rica SUP Adventures package of 4 nights or more.
The transportation to these activities is included in your package.
List of Activities to choose from:
- Canopy Zip Line Tours - Pura Aventura Canopy consists of 11 cables, a swinging bridge and a rappel, all designed to give you an exhilarating experience while safely soaring through the forest.
- Horseback Riding - Our horses are well-groomed, even-tempered and sure-footed with a comfortable gait. Our Ranch offers diverse terrain for leisurely rides or spirited gallops.
- Mountain Biking - Incredible mountain trails, with panoramic ocean views and outstanding nature.
- ATV Quad. Tours - Our ATV's are state-of-the-art, fully-automatic 350 Yamahas. Experience a fun-filled ride through pastures and rivers, up mountains with breath-taking views of the valley and the Pacific Ocean and enjoy the natural beauty and wildlife!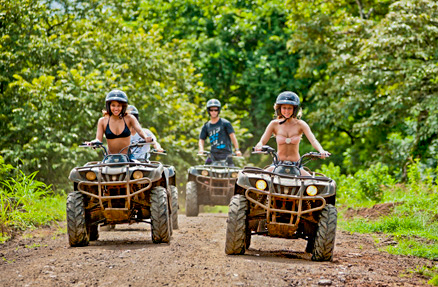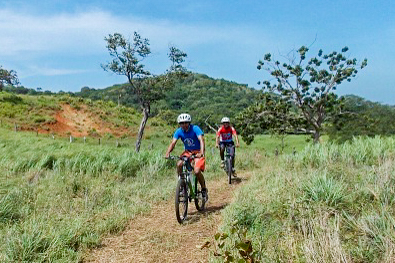 Beauty Spa
Pamper Yourself. You deserve it!!!
We have partnered with Coco Beauty Spa to provide you with the body work that completes a true vacation. If you are one of our guests you will enjoy 10% off any of their services and treatments. You let us book them for you and as our guest you get 10% off. Because you have chosen us for your SUP Adventures, we want you to save money in any nice sports related services and activities we can help you with.
This is a link to Coco Beauty Spa, so you can see their treatments, prices and make your choices. You can book through us to get your 10% discount in our Stand Up Shop located at picturesque Nogui's Restaurant in front of the ocean in downtown Tamarindo or call us for any Tours you might want to book at +506-8780-1774.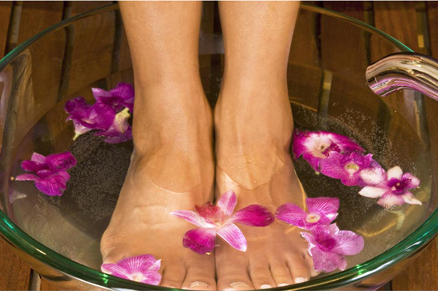 Energy Work.
At Costa Rica Stand Up Paddle Adventures we believe in taking care of ourselves in all dimensions, Body, Mind and Spirit. A great vacation should address all these aspects of the human condition.
We have energy practitioners available, for chakra awakening and tuning, Reiki, crystal, sound and color therapy; we do not include it in our packages but we want everyone to know that it is available. And for those that seek them, we have Toltec teachings and exercises, upon request.
Come pamper, regenerate, rejuvenate and re-energize yourself... no one else but you can take that decision, but once you do, we can facilitate the process for you! We will help you rebalance and heal yourself!!!
We absolutely love life and love Costa Rica. We want to provide you with a great natural adventure and holistic cultural experience in addition to world class Stand Up Paddling in its different forms.